Have you ever wondered why some golfers come back from a club fitting shop and still underperform? Yes. It happens. And it doesn't mean that the golfer does not have the proper knowledge of how to handle golf clubs. Instead, it could result from some golf club fitting mistakes that the player carries around the course.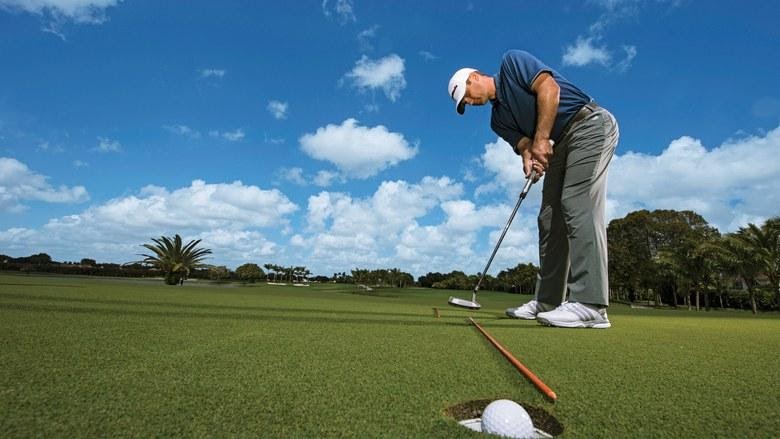 As you might have understood, one of the aims of getting fit is to ensure your golf club perfectly fits the swing you are striving to achieve. If you and your fitter could not combine effort to accomplish that, it might be tough to make changes to your swing. And, if you will ever make the change, it would be drastically slow.
Hence, getting fitted for golf clubs requires taking proper account and a high level of carefulness. You need to take care of every loop where you can mistakes if you want to get the correct result.
Now, what are the most common mistakes you may see in your bag? Read on to unveil the top 5 of them.
1. Driver
The top custom club fitting mistake that is very common for the driver has a lesser loft for the driver to fit your swing. When your driver has the right amount of loft, it will help you drive the ball with your golf club higher and faster. There is no better way to get a maximum roll for your swing speed than having the correct loft for your driver.
Let me make it a bit clearer.
Your driver should have at least 10.5* loft to hit a six-iron 140 – 150 yards. And, if you are aiming to hit a six-iron 120 – 140 yards, your driver should 12* loft.
Another custom golf club fitting mistake common with drivers is having a shaft that is too heavy for you. If you are honest with yourself, you want your driver to give you more distance and forgiveness. I mean, every other golfer wouldn't wish less. However, you can only get more space from your golf club if your driver has the appropriate loft and a lighter shaft.
What's a lightweight shaft? Well, generally, pro golfers consider about 40 – 50 grams of the shaft as lightweight, while they consider 50 – 55 grams of the shaft as mid-weight. Unfortunately, many golfers have up to 60 grams of the shaft in their drivers instead of lighter-weight shafts. Make sure you don't make that mistake to get the best out of your custom club fitting.
2. Hybrids 
Many golfers make the mistake of not getting their hybrids fit for their lie angle. Judging by most of the complaints I have heard over time, it is widespread. Before we go any further, you need to note that you must adjust your lie angle fit for your size and swing.
The dilemma always lies in that most golfers have too upright hybrids, making them heel dig their hybrids and hit or pull poor shots with them. That's why some golfers find it easy to hit their hybrids perfectly out of the rough but find it difficult to hit them off fairways.
If you want to do wonders with your golf clubs, you must ensure that your hybrid perfectly fits your lie angle. If you miss that part, your hybrid might be working against you.
Note that not all golf club manufacturers fit lie angles for golfers. Hence you might need to visit an expert fitter to make things right.
3. Fairway Woods
The most common mistake golfers make with fairway woods is less loft with their long fairway wood. Meanwhile, loft helps golfers to get the ball off the ground quickly a hit maximum distance.
To avoid making the same mistake, you should not carry a three-wood in your bag unless you use it primarily off the tee.
If you want to hit the three wood appropriately with a maximum roll and fly, there's a need for you to hit your six iron about 175 yards on the fly.
Although, most golfers will dare to hit a five-wood further than 3-wood off the ground. Yet, they will need the 5-wood loft to achieve maximum roll and fly.
And it is not only a problem for beginners. Even some of the pro golfers you hail on the course will hit an 18* fairway wood off the ground and get the poor result. In the same way, average golfers can hit a 15* fairway wood off the ground and gain an unimpressive performance.
4. Irons
Golfers make several mistakes when it comes to irons (lie angle, length, flex, and more), but I will like to focus on one.
Now, for the irons, the most common mistake golfers make with irons is that they don't have the correct shaft in their irons.
When you have the correct shafting in your irons and all golf clubs, it helps your ball to fly faster and higher on the course. As you should have learned, having the appropriate height will allow you to reach the maximum distance without stress.
Besides, correct shafting will protect you. If you are around 4o years of age or more, you need a shaft to protect your body. The secret is the graphite shaft. When you have a graphite shaft in your iron, your body is safe.
5. Wedges 
The most common mistake golfers make with wedges is that they are not fit for wedges. How could this happen? It's simply because most golfers think they can visit a random golf club store and purchase anyone that attracts their sight off the rack.
When it comes to the Gap, Lob, and sand wedges, they must be right for you for lie angle, length, flex, shaft, lofts, grip size, and the rest if you want to get the best out of your golf club.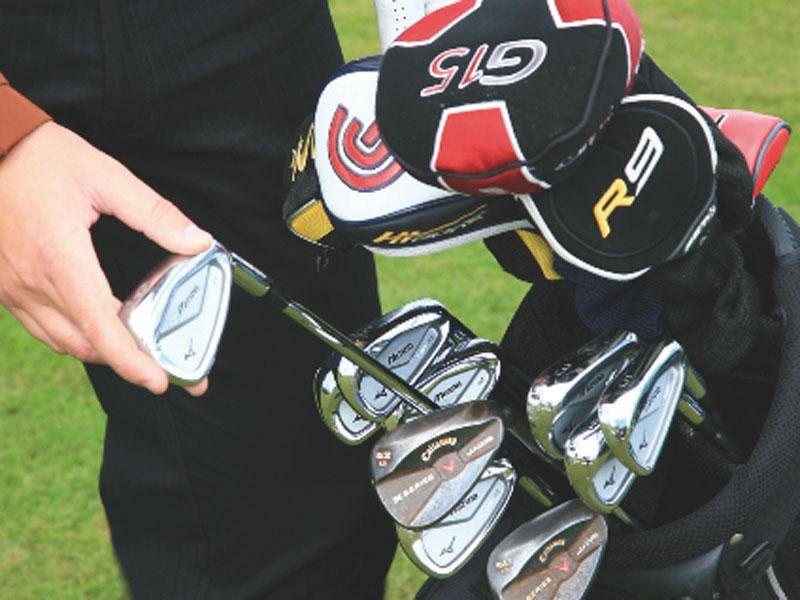 Final Words
The common mistakes listed above have been why most golfers get poor results even after getting fitted for their golf clubs. And you don't have to be a beginner before you fall into these mistakes. The best way out is to ensure that you watch all the golf clubs in your bag to avoid the low performance of the course.